SMP Welding's shop and fabrication.
   SMP Welding's Mentor, Ohio facility encompasses 23,000 sq ft of shop and fabrication area. All of which is serviced by multiple overhead cranes to handle any size project. State of the art equipment coupled with an extensive selection of material means SMP Welding is ready for any emergency project 24 hours a day. SMP Welding's mobile service trucks can be mobilized at a moments notice day or night. With the support of our fabrication facility your urgent project can be quickly and efficiently addressed.
   We offer full-service, including fabricating, field work, equipment installation, and rigging.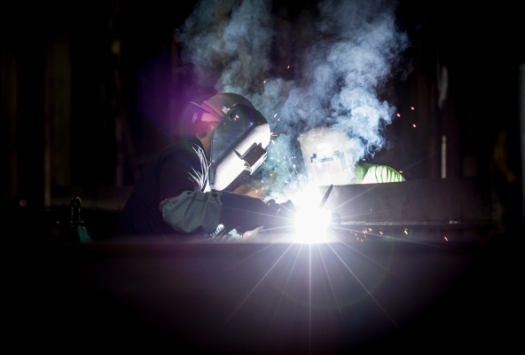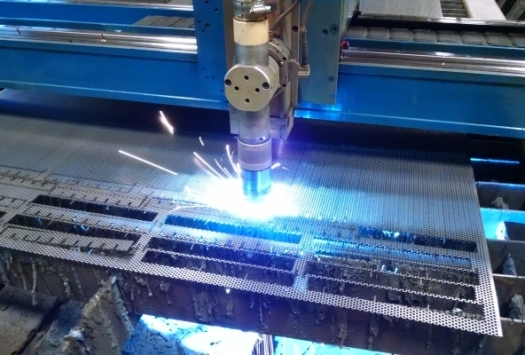 SMP WELDING'S EQUIPMENT THAT'S READY FOR YOUR NEXT PROJECT:
23,000 Square Foot Shop
Press Brake 190 Ton
Press Brake 24 Ton
Accu Kut 6' x12' Plasma Cutting System
10' x 1/4" Shear
4' x 1/8" Shear
300 Ton Press
150 Ton Press
(2) 5 Ton Overhead Cranes
(3) 2 Ton Overhead Cranes
(3) 1 Ton Overhead Cranes
Radial Drill
3' x 1/8" Roll
Iron Worker 50 Ton
Spot Welder
Bridgeport
Mag Drills
Hand Held Plasmas
Track Burner
Pipe Threader
Portable Air Compressors
Manga Flux Testing
Stationary Band Saw
12" Horizontal Band Saw
18" Horizontal Band Saw
Tig Welders
(10) Engine Driven Welders (up to 500 amp)
Miscellaneous Welders (up to 500 amp)
(1) 10K Forklift
(1) 7K Forklift
(2) 5K Forklift
(1) 3K Forklift
04' Peterbilt
AC155 Demag 60 Ton All Terrain Crane
8 ft. Roll
5 ft. Roll
6,000 lb. Extended Forklift
10,000 lb. Extended Forklift
(2) 40 ft. Manlifts
(1) 65 ft. Manlift
(1) 85 ft. Manlift
50 Ton Lowboy Trailer
51 ft. Landoll Trailer Tilt Bed
Misc. Trailers
(6) Fully tooled service trucks